Kamis, 17 Januari 2013
0 komentar
Beauty Pageant
International Pageant > Road to Miss International 2013
National pageant > Myanmar
* Miss Myanmar 2013 - To be Crown February 24, 2013
* Miss Myanmar International 2012 - Nann Khin Zayar
* Miss Myanmar International 2012 - Nann Khin Zayar ALBUM
* Miss Myanmar Tourism 2012 - Moe Thin Chae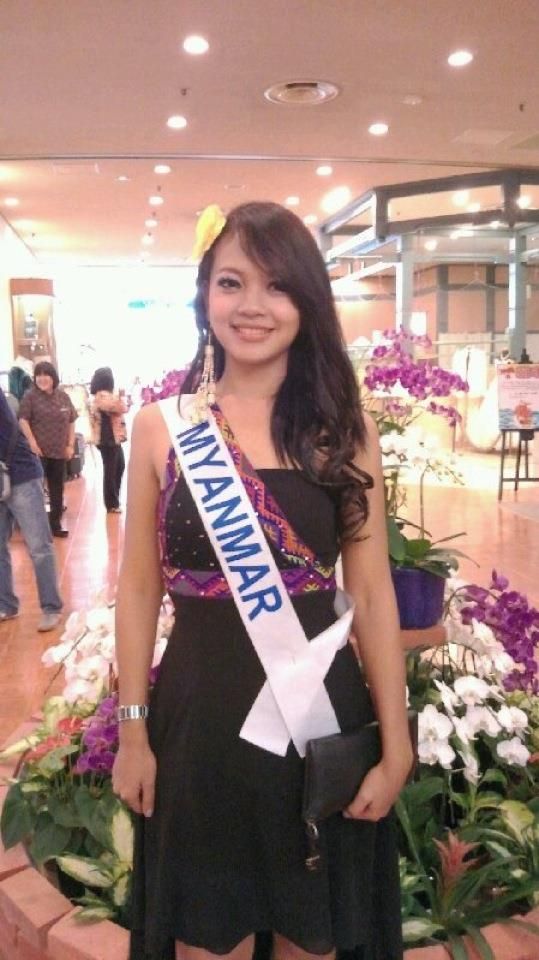 Nang Khin Zay Yar - Miss Myanmar 2012 & Miss International Myanmar 2012
She also won the Missosology's Miss International 2012 People's Choice Award,
Pageantology.net Miss International 2012 People's Choice Award
and Miss Internet Award in Miss International 2012, Okinawa.
While Miss Myanmar International 2012 basks in the glory of her recent People's Choice and Miss Internet awards at the Miss International beauty pageant in Japan, preparations are already underway to choose the country's next representative at the international beauty contest.
The first Miss Myanmar International contest was held last March, with winner Nan Khin Zayyar going on to become a popular contestant at the Miss International 2012 pageant held last month in Okinawa, Japan.
Last week U Lin Htein, managing director of Myanmar Tourism Services, the event organiser of Miss Myanmar International 2013, announced that entry forms are now being accepted for the contest, with the finals slated for February 24, 2013.
TERIMA KASIH ATAS KUNJUNGAN SAUDARA
Judul:
Miss Myanmar 2013 To be Crown February 24, 2013
Ditulis oleh
Ian Barr
Rating Blog
5
dari 5
Semoga artikel ini bermanfaat bagi saudara. Jika ingin mengutip, baik itu sebagian atau keseluruhan dari isi artikel ini harap menyertakan link dofollow ke http://sexiestcontest.blogspot.com/2013/01/miss-myanmar-2013-to-be-crown-february.html. Terima kasih sudah singgah membaca artikel ini.