Selasa, 04 Juni 2013
0 komentar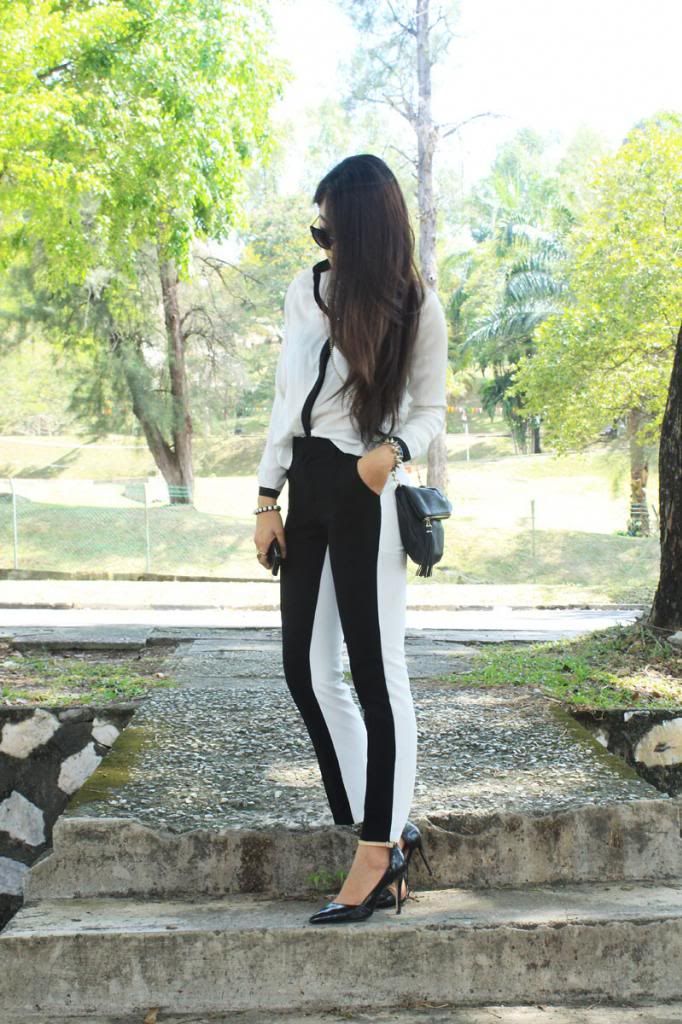 As the final assessment due date is getting nearer, i can feel a sense of freedom in the air at the same time the tension to finish up everything. Yesterday's media law exam was indeed intense. The thought that i might not be able to finish in time due to time constraint, I guess i finally just push myself hardly to answer everything as fast as possible. & this is the very reason why I ve been a while for couple of days; I did have the urge and crave to update this space but i guess i was just too damn carried away by the workload.
Now that everything is almost coming to and end, I shall update this space more frequent. Tucking in to the comfortable monotone color, I slack it through the day with this look. A button down silk top with my two tone pants.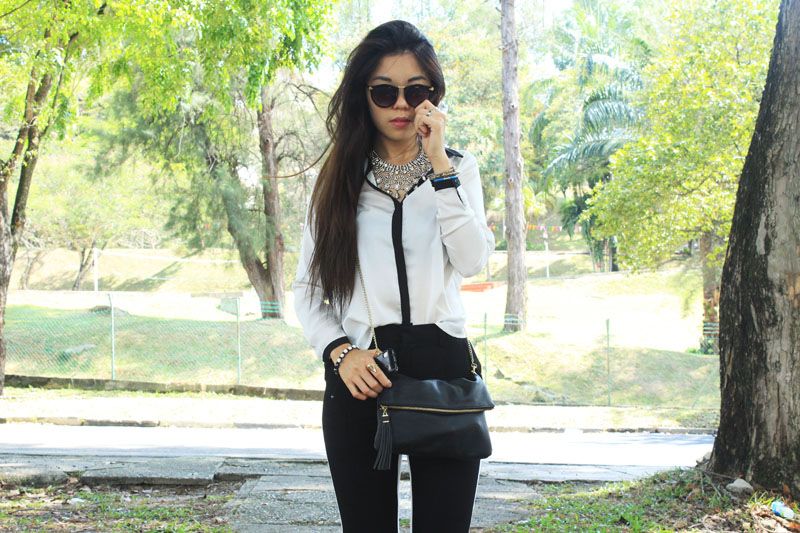 Top : Eye Candie | Pants : taobao | Heels: Zara | Sling clutch : H&M
TERIMA KASIH ATAS KUNJUNGAN SAUDARA
Judul:
'Between the lines
Ditulis oleh
Ian Barr
Rating Blog
5
dari 5
Semoga artikel ini bermanfaat bagi saudara. Jika ingin mengutip, baik itu sebagian atau keseluruhan dari isi artikel ini harap menyertakan link dofollow ke http://sexiestcontest.blogspot.com/2013/06/the-lines.html. Terima kasih sudah singgah membaca artikel ini.