Sabtu, 10 Agustus 2013
0 komentar
Beauty Pageant
> National Pageant >
United States
>
Miss Teen USA
* Miss Teen USA 2013 -
California Teen USA Cassidy Marie Wolf Crowned Miss Teen USA 2013
* Miss Teen USA 2013 -
Cassidy Marie Wolf ALBUM
* Miss Teen USA 2013 -
Road to Miss Teen USA 2013
* Miss Teen USA 2013 -
Contestants HeadShot
* Miss Teen USA 2013 -
Contestant Interviews VDO

---
* Miss Teen USA 2012 -
Logan West (Results)
/
Crowning Moment
/
Logan West ALBUM
* Miss Teen USA 2011 -
Danielle Doty (Results)
/
Danielle Doty ALBUM
* Miss Teen USA 2010 -
Kamie Crawford (Results)
/
Crowning Moment
/
Kamie Crawford ALBUM
* Miss Teen USA 2009 -
Stormi Henley (Results)
/
Stormi Henley ALBUM
---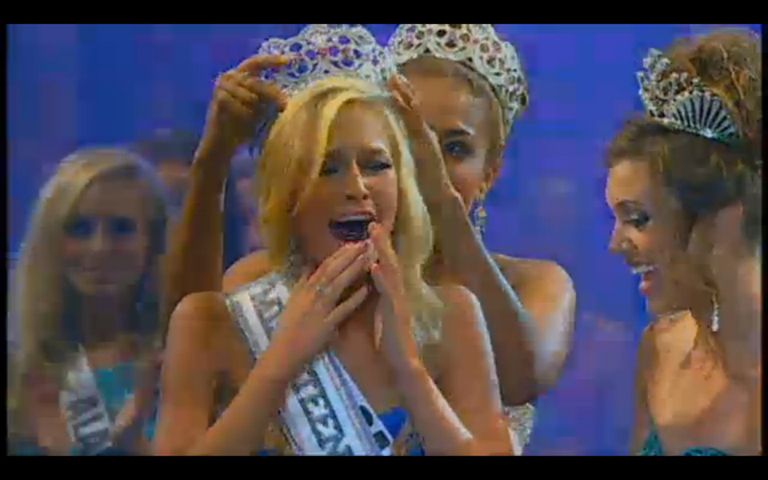 Miss Teen USA 2013, was the 31th Miss Teen USA pageant. The pageant was held on August 10, 2013 at Atlantis Paradise Island, Nassau, Bahamas. Miss Teen USA 2012, Logan West of Connecticut crowned Cassidy Marie Wolf from California as the new Miss Teen USA 2013 at the end of the event. The 50 states and the District of Columbia competed for the prestigious title and the pageant was streamed globally on the official Miss Teen USA website over its UStream channel and was also streamed over Xbox Live in 16 countries (see below) via the Xbox Live Event Player free to all Xbox Live users.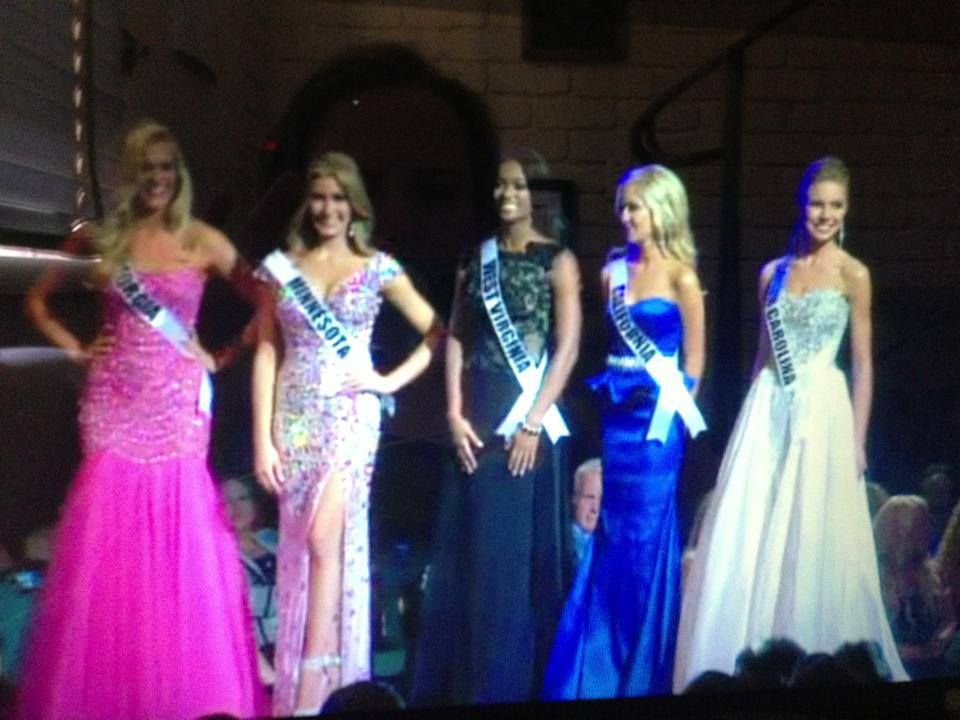 Top 5 - Miss Teen USA 2013
Miss Teen USA 2013 Final results
Placements
Contestant
Miss Teen USA 2013
California California - Cassidy Wolf (Cassidy Marie Wolf ALBUM)
1st runner-up
South Carolina South Carolina - Tori Sizemore
2nd runner-up
West Virginia West Virginia - Haley Holloway
3rd runner-up
Georgia (U.S. state) Georgia - Julia Martin
4th runner-up
Minnesota Minnesota - Maggie McGill
Top 16
Alabama Alabama - Lorin Holcombe
Arkansas Arkansas - Abby Floyd
Hawaii Hawaii - Samantha Neyland
Kansas Kansas - Alyssa Klinzing
Louisiana Lousiana - Bailey Hidalgo
Maryland Maryland - Hannah Brewer
Missouri Missouri - Brenda Smith-Lezama‡
New Jersey New Jersey - Christina Thompson
New York New York - Nikki Orlando
Tennessee Tennessee - Emily Suttle
Wisconsin Wisconsin - Kathryn Redeker
Special Awards
Miss Congeniality: Nebraska
Miss Photogenic: Oklahoma

Check out more:
TERIMA KASIH ATAS KUNJUNGAN SAUDARA
Judul:
California Teen USA Cassidy Marie Wolf Crowned Miss Teen USA 2013
Ditulis oleh
Ian Barr
Rating Blog
5
dari 5
Semoga artikel ini bermanfaat bagi saudara. Jika ingin mengutip, baik itu sebagian atau keseluruhan dari isi artikel ini harap menyertakan link dofollow ke http://sexiestcontest.blogspot.com/2013/08/california-teen-usa-cassidy-marie-wolf.html. Terima kasih sudah singgah membaca artikel ini.