Minggu, 09 Februari 2014
0 komentar
---
>
Beauty Pageant
>
Miss Universe
&
Miss World
&
Miss International
&
Miss Earth
*
Road to Miss Universe 2014
*
Road to Miss World 2014
*
Road to Miss International 2014
*
Road to Miss Earth 2014
---
*
Beauty Pageant
> National Pageant >
Georgia
* Miss Georgia 2014 -
Ana Zubashvili (winner)
/
Contestants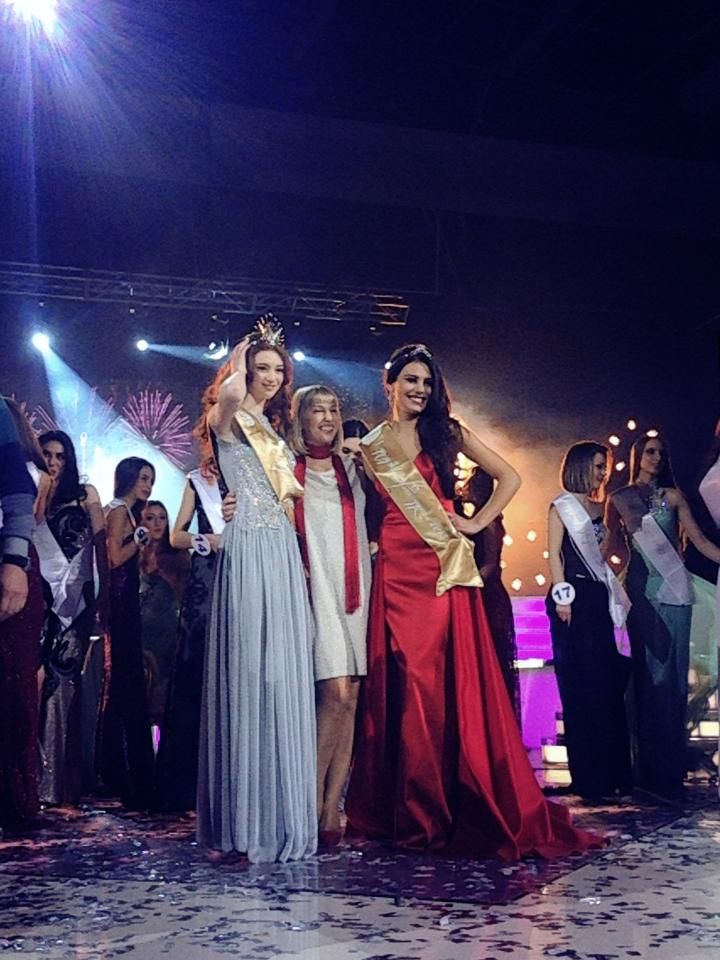 Ana Zubashvili (Left) Crowned Miss Georgia 2014
Beauty Queen Ana Zubashvili , 20 years old and stands 1.77 m, was crowned Miss Georgia 2014 at the conclusion of the national pageant held on February 9th, 2014 at the Pavilion in the capital city of Tbilisi. Ana will represent Georgia in the Miss World 2014 pageant, scheduled for this November in London, England. She will possibly represent her country in the Miss Universe 2014 pageant as well (unconfirmed).
If new Miss Georgia 2014, Ana Zubashvili wins the Miss World 2014 title, she will become the FIRST titleholder from Georgia to crown the title of Miss World.
The first runner-up was Elene Gamkrelidze. The second runner-up was Tika Jabanashvili.
TERIMA KASIH ATAS KUNJUNGAN SAUDARA
Judul:
Ana Zubashvili Crowned Miss Georgia 2014
Ditulis oleh
Ian Barr
Rating Blog
5
dari 5
Semoga artikel ini bermanfaat bagi saudara. Jika ingin mengutip, baik itu sebagian atau keseluruhan dari isi artikel ini harap menyertakan link dofollow ke http://sexiestcontest.blogspot.com/2014/02/ana-zubashvili-crowned-miss-georgia-2014.html. Terima kasih sudah singgah membaca artikel ini.